Current sculpting project
I'm currently working this piece of champagne alabaster into a Celtic knot. During the winter months when lockdown closed sculpture class and it was too cold and wet to work outside, I started drawing. I have been exploring Zentangle and line drawing, and this is what has inspired this design.
(2) Drawing design & transferring to stone
(4) Start chiselling the outlines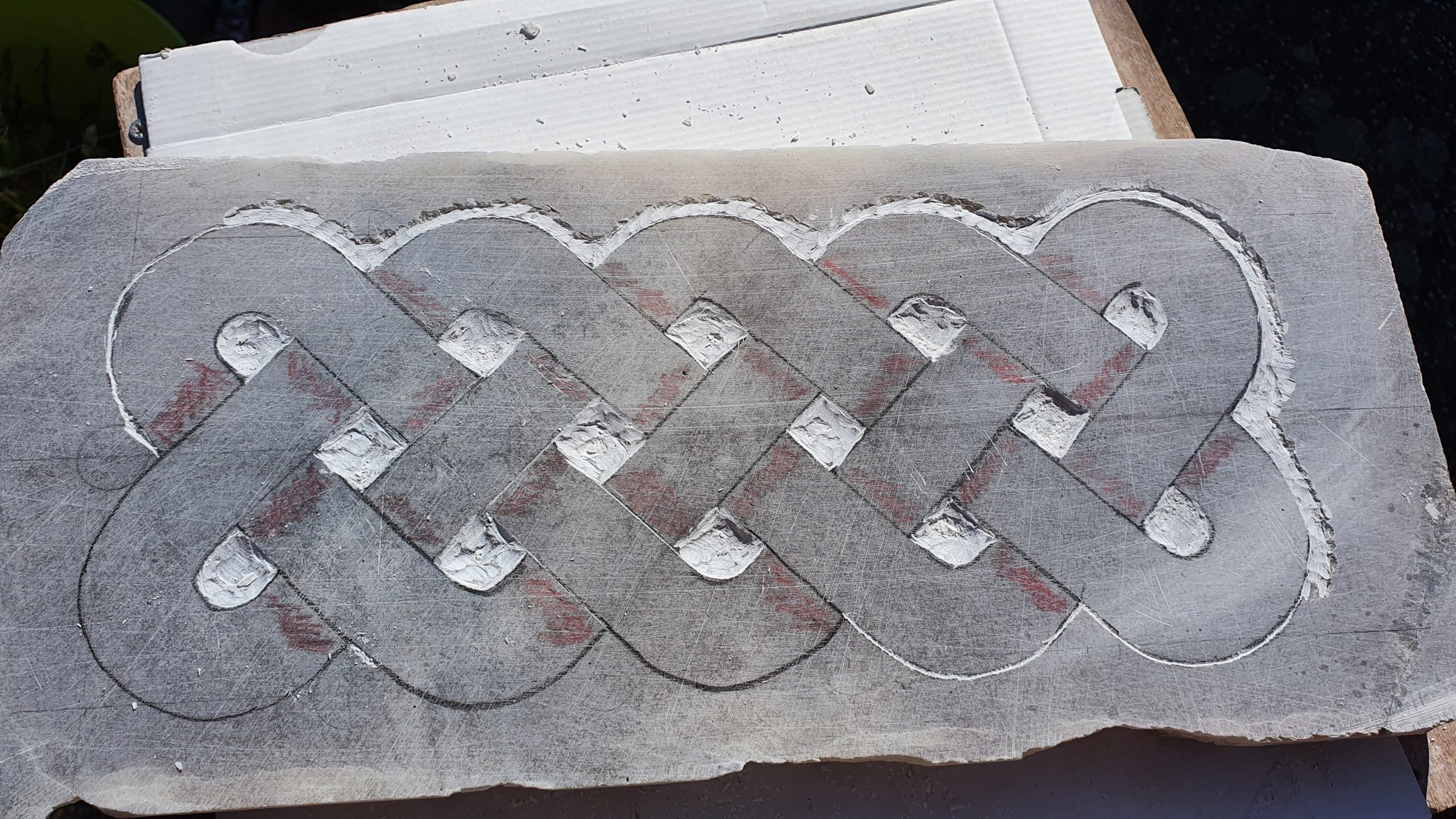 (5) Design beginning to take shape
(6) Design emerging from background
(7) Shadows in the sunlight
(8) Guiding lines and some of the detail
(9) Tidying up and checking what still needs to be done
(10) Design now deeper and neater
All photos by Jenny Zonneveld.